Canada World Youth/Jeunesse Canada Monde
MALAYSIA YEAR ONE (1972-1973)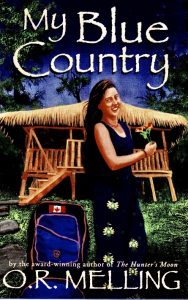 My Blue Country (Viking/Penguin 1996), teen novel written in diary form, is based on this experience. (See Books/eBooks.) 
Our CWY/JCM programme at that time was a year in length, beginning with two training camps in Canada: Camp Pinecrest in northwestern Ontario and Camp He Ho Ha north of Edmonton, Alberta. We were 85 in all including the two co-ordinators, Ian and Janis Elliot, and 8 group leaders. Our training included physical labour working together in 8 groups, language lessons in Bahasa Malaysia, lectures on Malaysian cultures and Islam, and talks about how to behave in a society so different from our own and the inevitability of culture shock. All the boys cut their hair short and the girls committed to wearing skirts and dresses.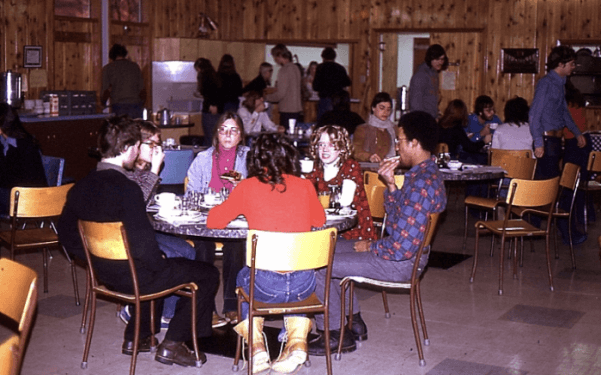 Camp He Ho Ha, Edmonton, Alberta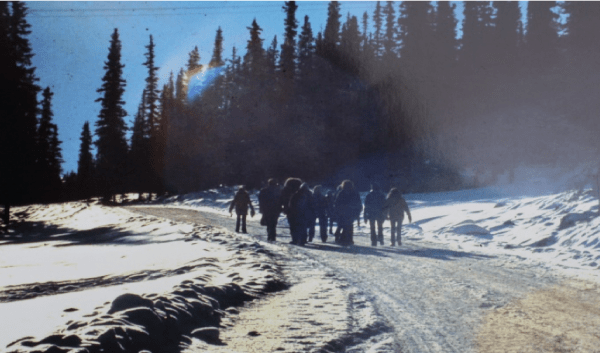 Setting off for the local tavern when the day's work was finished. 
After Christmas break we flew to Malaysia for work projects with youth groups in the states of Malacca, Kedah and Terengannu on the Malayan peninsula. The work was chiefly physical labour such as clearing belukar (secondary jungle) with parangs (machetes) and planting kachang (peanuts) in the dry ground or rice seedlings in the wet, leech-infested (!) paddy fields. We also had countless social functions and receptions to attend as we were youth ambassadors for the programme's first year in Malaysia.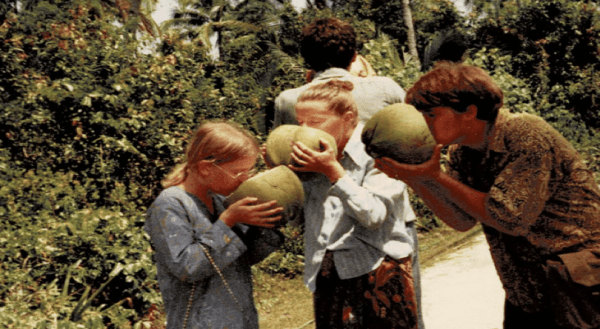 Drinking and then eating kelapa muda, fresh coconuts right off the tree!
Crossing from Singapore to Borneo on the famous passenger steamer Rajah Brooke, we lived and worked in the longhouses of the Kayan, Dayak and Iban peoples.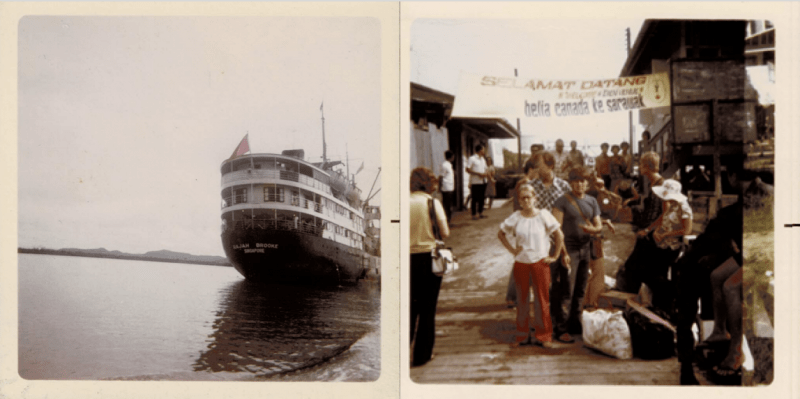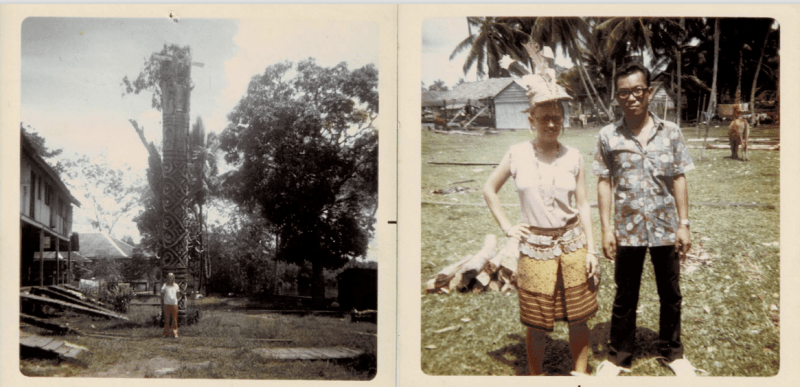 We also had rest stops on the beautiful islands of Penang and Langkawi, and some of us climbed Mount Kinabulu in Sabah, north Borneo, the highest mountain in southeast Asia at 13,435 feet (4,059 meters).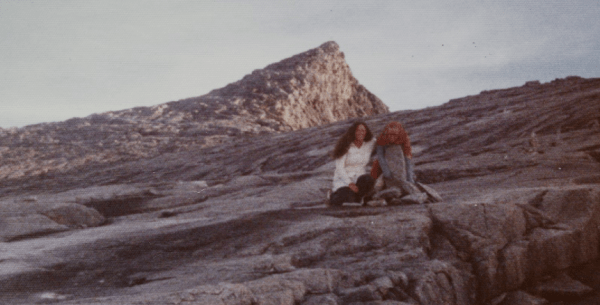 Me and my best bud Wendy Baker (long-time Yukon resident & nurse) on Mount Kinabulu.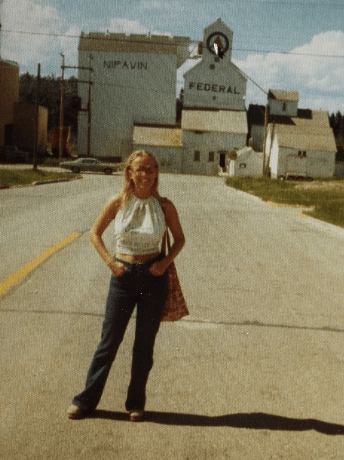 After six months, we returned to Canada with Malaysian youth teams and worked on various projects across the country. My group were based first in Renfrew County, Ontario collecting folklore and local history and then Nipawin, Saskatchewan, pruning trees in parks. 
As we were all so young, both participants and group leaders, we were bonded by that incredible experience and we never forgot each other. Over the years, there were many reunions, big and small. Here are pics from the 30-  and 40-year reunions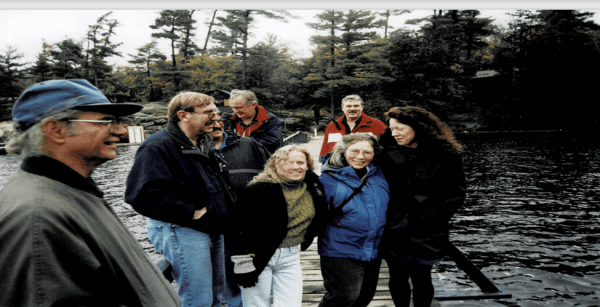 30 year reunion visit to Camp Pinecrest, Ontario. The three women are the two from Kinabulu plus our fearless group leader Suzanne Lanteigne in the middle.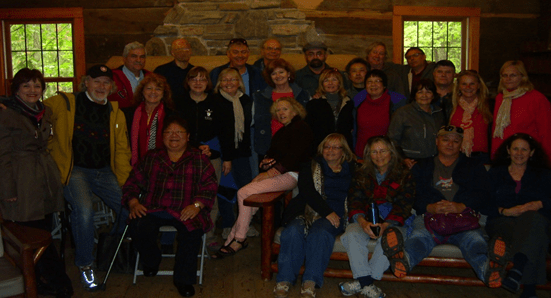 40-year reunion visit to Camp Pinecrest. (I'm centre in pink pants, Suzanne is 2nd left on the couch & Wendy over to the far right. Have we changed much in a decade?)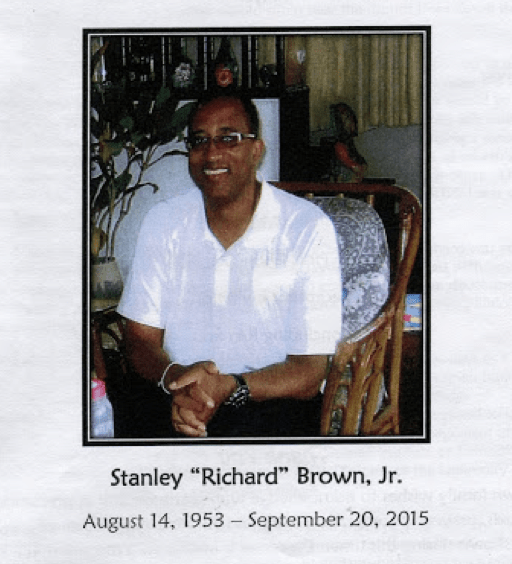 Alas and inevitably we've lost people over the years including Richard, one of my dearest friends from the programme with whom I stayed in touch through time though he lived and worked in Malaysia and Saudi Arabia. You'll see him above in the photo in Camp He Ho Ha.
Watch this space for photos from our 50th anniversary to be held in … Camp He Ho Ha in Alberta! … this year, September 2022. Can't wait to see everyone. There's talk of T-shirts.

This means it is also, therefore, the 50th anniversary of Canada World Youth/Jeunesse Canada Monde itself. They've announced various celebrations and speaker events but, strange to say, not one of them includes participants or group leaders from any of their Year One projects in many countries. It seems while we haven't forgotten them they have forgotten us, their pioneers.