My first true adventure was arriving at this station. I mean, on this planet. (See Trance Mission Diaries #IamCrew.)

This was my maternal grandfather's suitcase that he took on board ship as a merchant mariner. (Apparently he didn't use a duffel- or seabag.) I used to take it with me on reading tours.
The second true adventure was emigrating with my family when I was four years old from Ireland to Canada. We sailed from Belfast to Quebec on the S.S. Columbia, formerly called S.S. Katoomba, in 1957.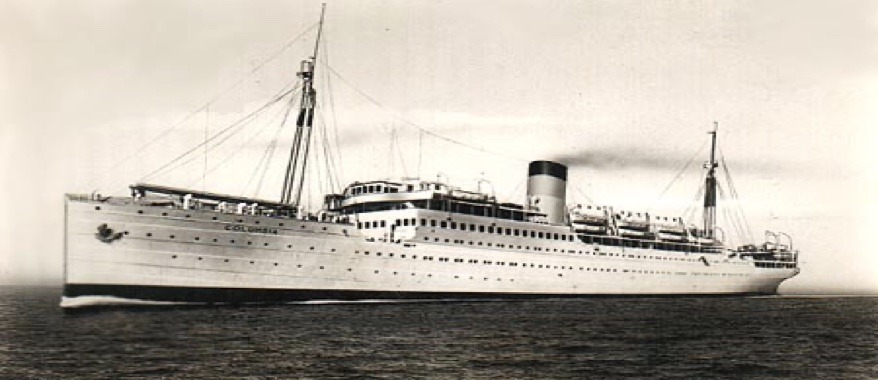 (Official Greek Line postcard of  S. S. Columbia built by Harland & Wolff, Belfast, 1913.  She had various owners & served as a troop ship in both world wars. Steamship then oil.)
My father had emigrated first to find work and a place for us to live. My mother, at 34 years of age, brought six small children across the Atlantic by herself. Here we are in the ship's dining car. I'm the little blonde with bandaged finger from an accident with the cabin door.
The third true adventure was when I was eighteen years old and I travelled across Canada from Toronto to Vancouver with my friend and workmate Carole. We wound up hitchhiking down the west coast of America and throughout California, living for months as "transients", panhandling when our money ran out, while being fed and housed by various groupings such as the Salvation Army, the Free Church (Santa Cruz), the Hare Krishna's and the Children of God. We lived on Highway One, moving up and down the coast, picking up pals along the way. Ron (below) was the dearest who accompanied us the longest (if you see this Ron, contact me! I've looked for you over the years.)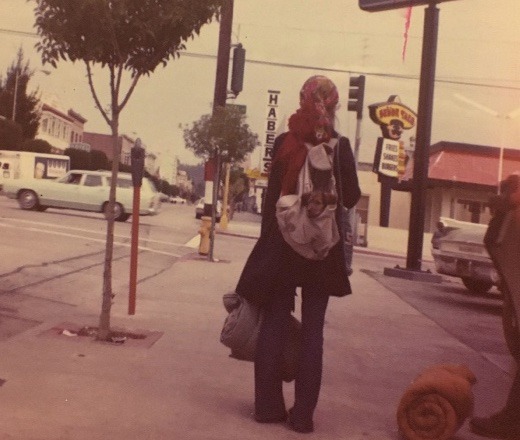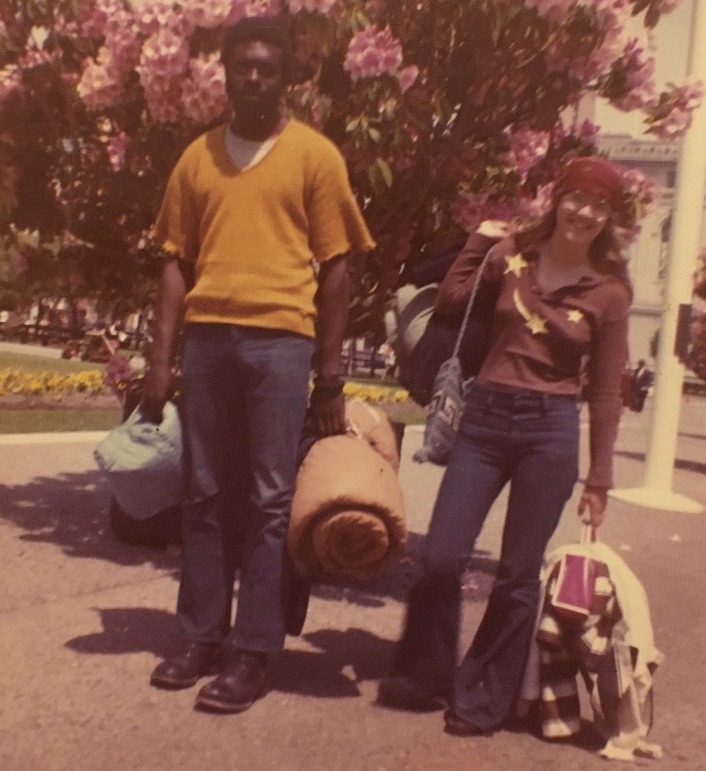 When we thumbed back to Canada we discovered that our wondrous Prime Minister Pierre Trudeau (father of …) had decided young Canadians needed to see their country. Thus youth hostels were opened across the land where we were fed and accommodated up to three days for free. But before we set off across the Rockies and the prairies, we stayed and worked on a hippie farm called Moose Tempura in the East Delta where we learned batik, macramé, and tie-dye (it was 1971) as well as organic vegetable-growing. To earn money we worked on regular farms picking strawberries. We arrived back in Toronto six months after we had left. 
My joy in travelling and adventuring was well underway.