In the summer of 2013, I travelled around Outer Mongolia (as opposed to Inner Mongolia) with the Venerable Panchen Otrul Rinpoche, a high Tibetan lama who is my teacher in Ireland. (See www.jampaling.org.) For 4 weeks I was his personal attendant, often the only Westerner around, assisting him as he crossed the wet Gobi, toured monasteries, oversaw various of his charities, made appearances in far flung settlements and visited the gers (tent homes) of nomadic followers.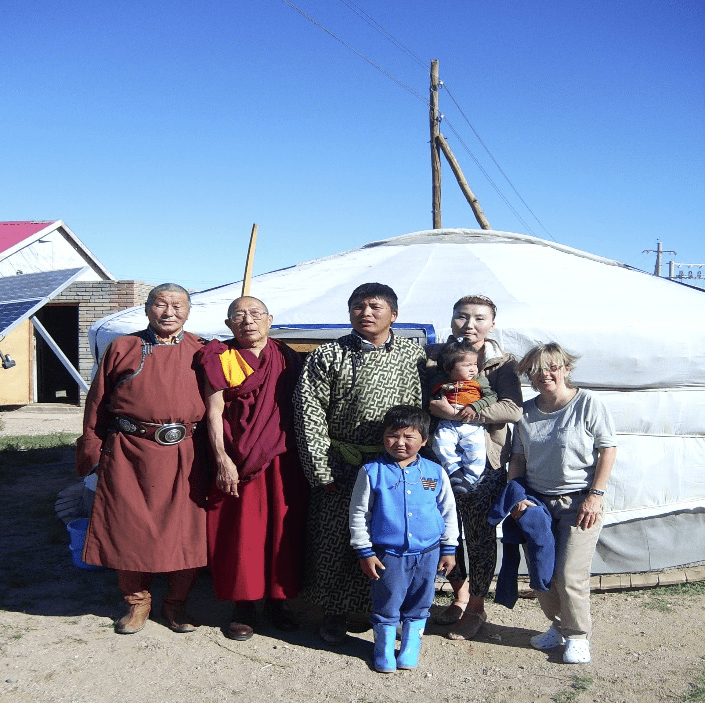 LEFT. Lunch for Rinpoche with monks in a ger (yurt is the Russian word) after a visit to Lam Rim monastery. RIGHT. A nomadic family come to visit Rinpoche and ask his blessing.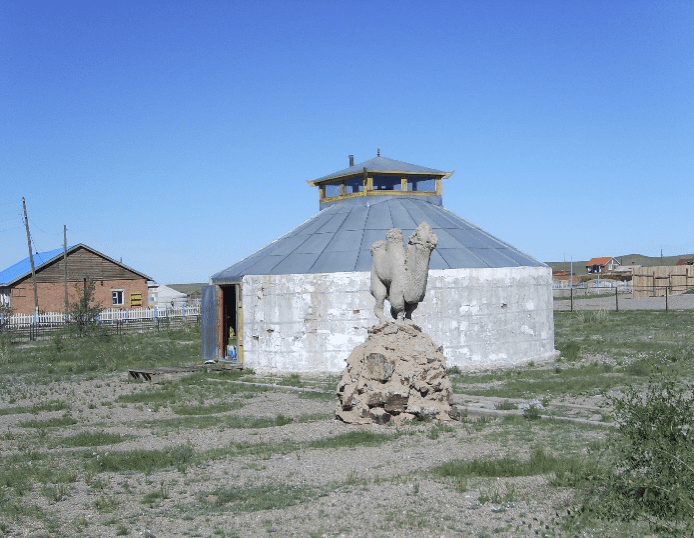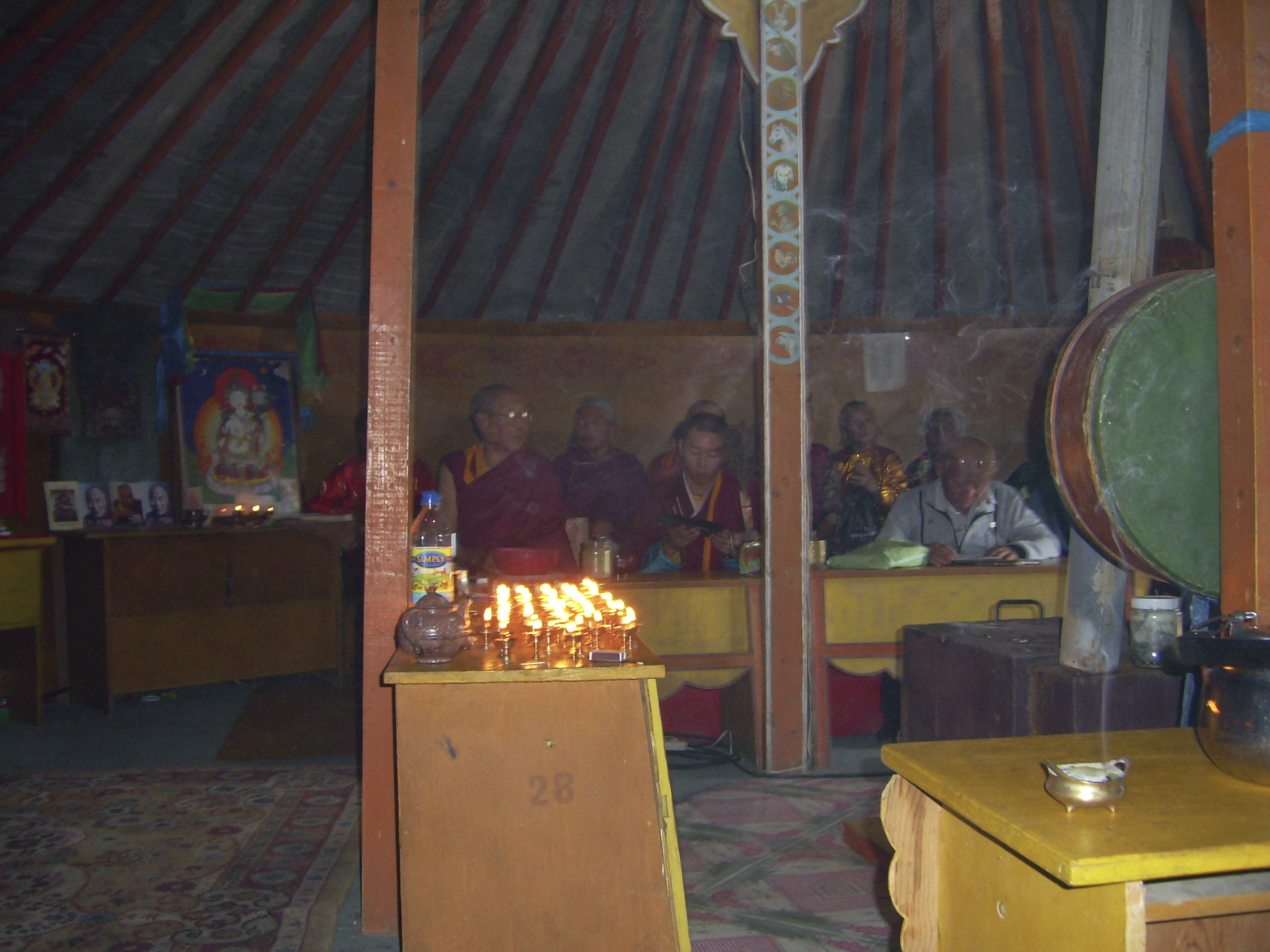 Puja (chants & prayers) in ger temple in Undurshill, settlement reached after a 12 hour jeep ride across the wet Gobi.
For the remaining 2 weeks of my stay in Mongolia, I went adventuring with a hired driver and by that travel magic I tend to have, I met two kindred souls with whom I explored farther.  (https://bergersadventures8.blogspot.com)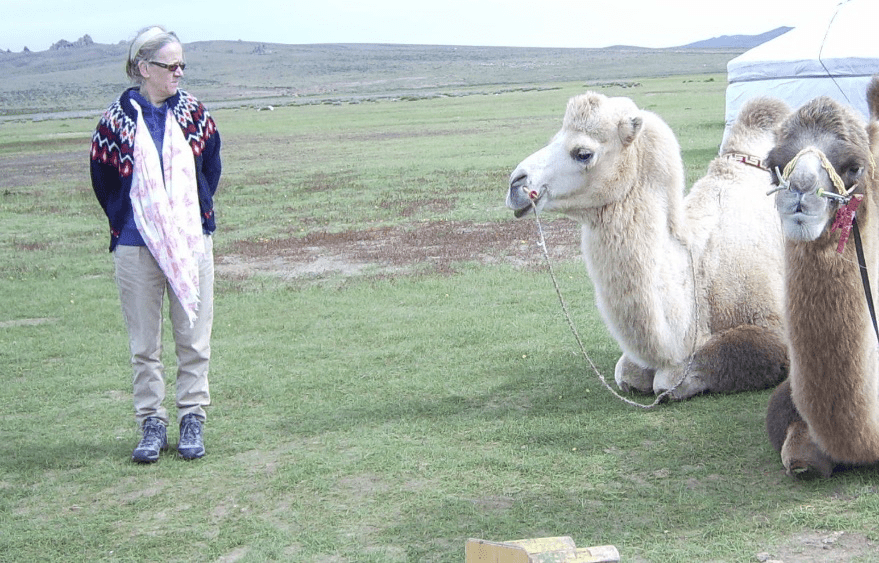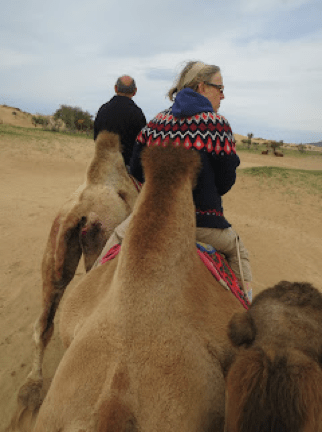 Debating if I would. Finally did. There was an incident with a vulture on top of a sand dune that I still shudder to recall. (Photo credit: Annie Berger)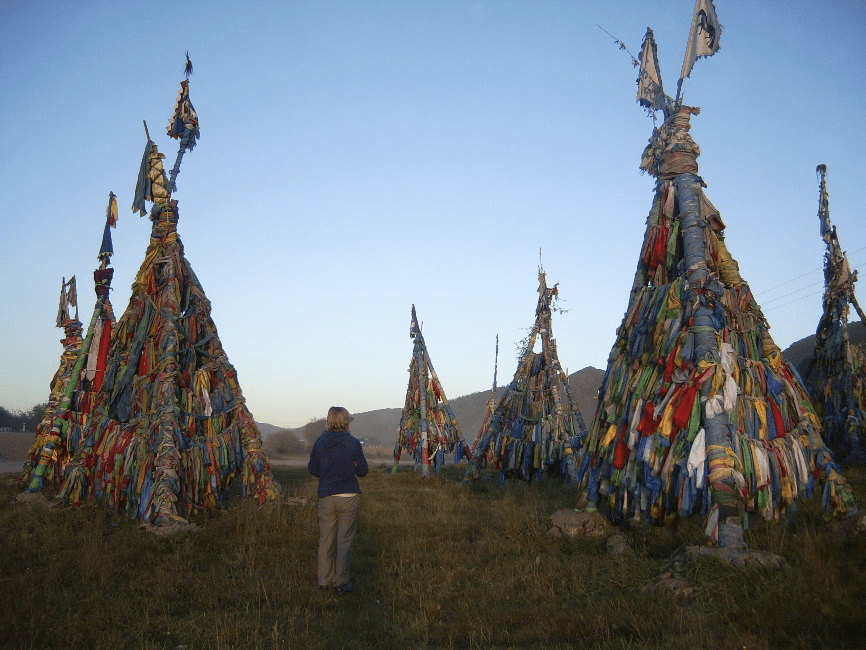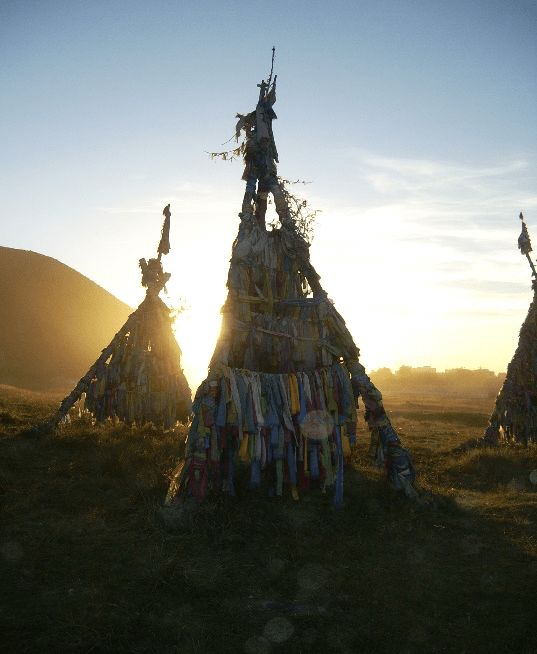 Shamanic site outside Ulaanbaatar, the capital. I attended an all-night ritual, no cameras allowed.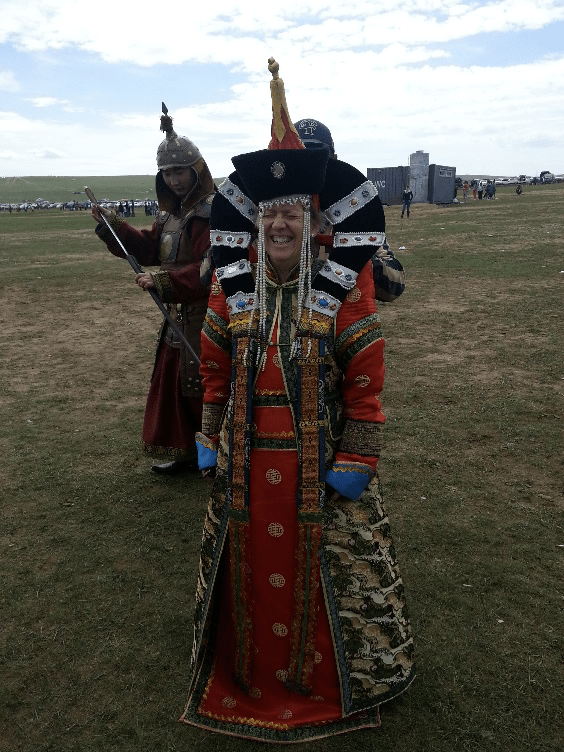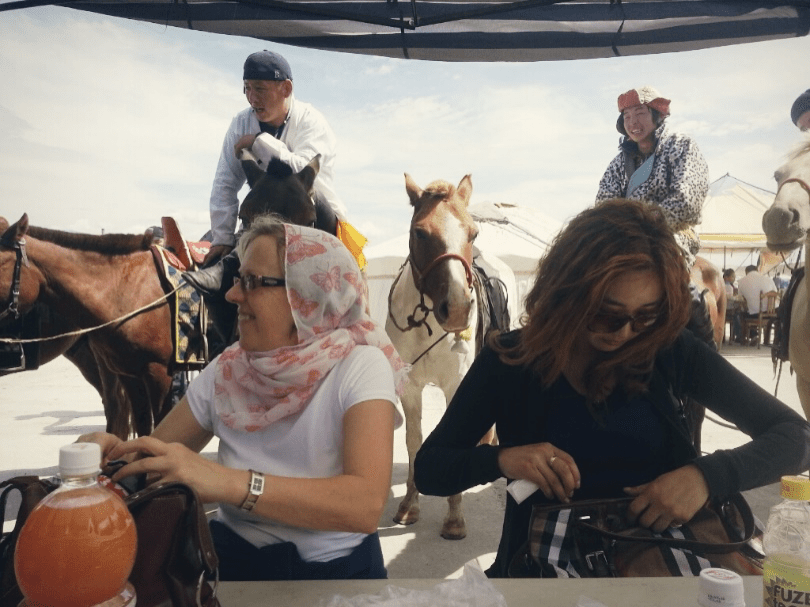 Me in Mongolian dress at the site of the biggest horse in the world, August 10, 2013 at Hui Doloon Hudag, the great plain outside Ulaanbaatar. 4,249 took part. The food stalls were constructed to allow horse and rider to draw up for their meal.
Mongolia is a vast land of differing terrain including mountains, high plateaus, tundra and desert. Search "ethnic groups in Mongolia" and you'll see their people are as diverse also. The legacy of Chingghis Khan who conquered the world.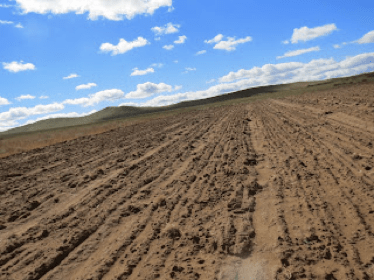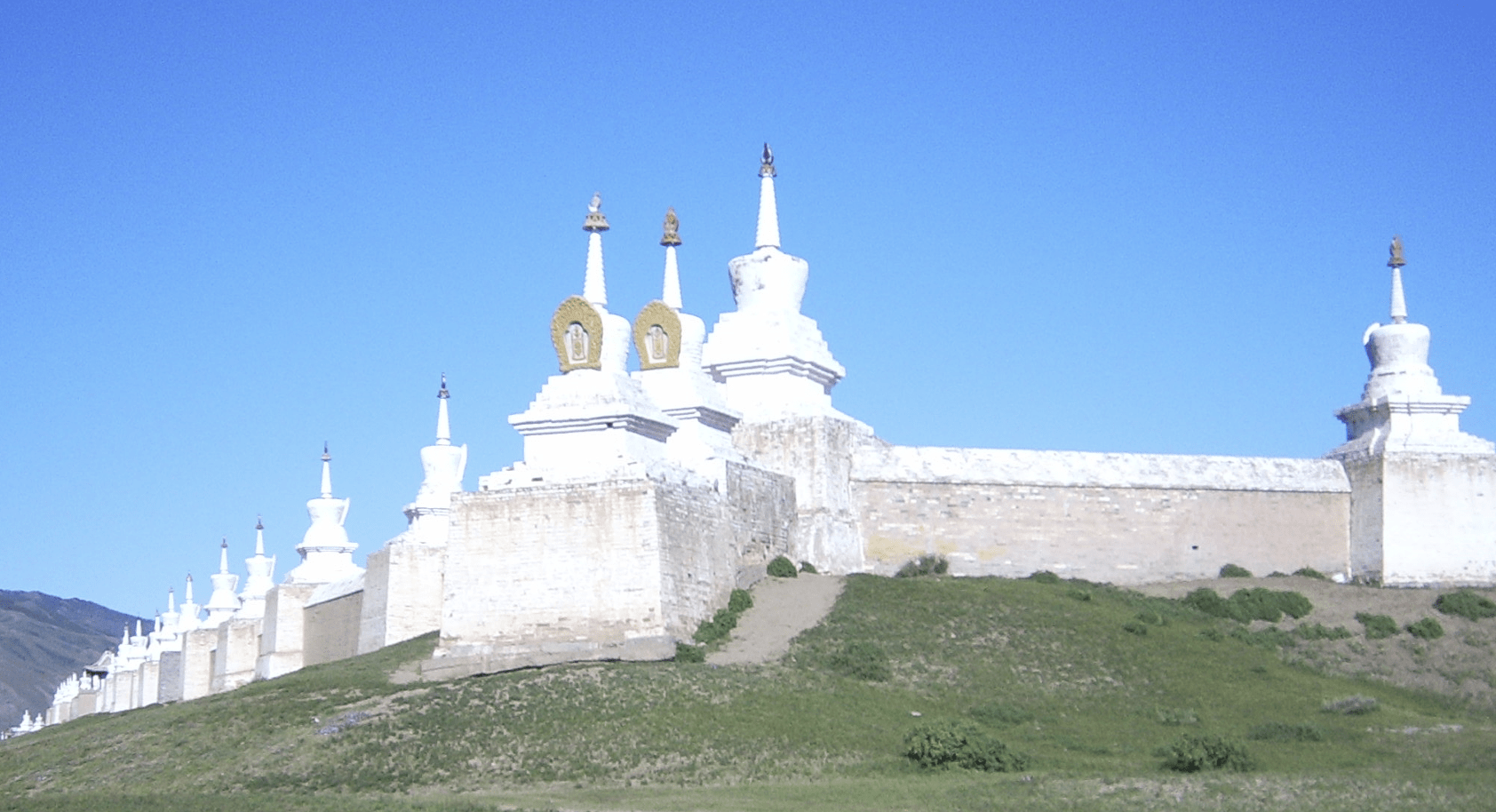 LEFT. When the road disappeared, it was a wild ride in our mini bus/van but our guide and driver knew his stuff. RIGHT. Erdene Zuu with its 108 stupas, beside the ruins of Kharakorum, the ancient capital.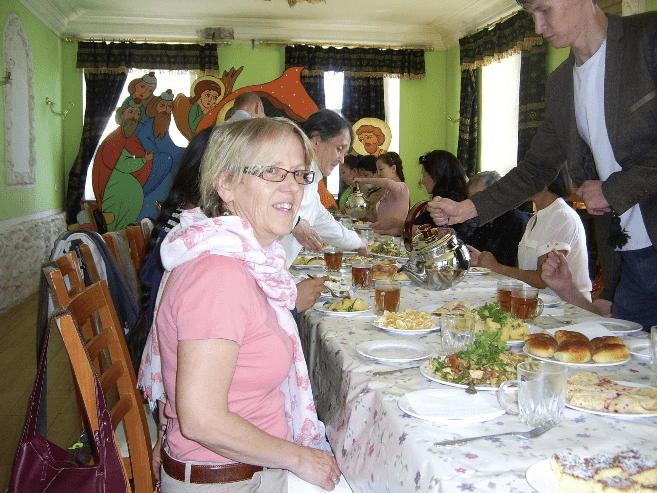 In Ulaanbaatar, a visit to the Holy Trinity Russian Orthodox Church to see its exquisite icons led to my staying for the service and a subsequent invitation to lunch with the intermarried community. The food was a delicious mix of Russian and Mongolian dishes.